Fall In Love With Mexican Architecture
It's very unlikely that I make it through a single day without stopping somewhere to admire the architecture here in Oaxaca. Mexico is a mecca for architecture addicts. Fall in love with heritage listed stone work, dramatic use of light, stairwells hidden behind heavy doors, bright coloured walls or unique door handles. We would love to take you on a little journey through some of our favourites.
Luis Ramiro Barragán Morfín (1902 – 1988)
It would be impossible to start anywhere else. Luis is without a doubt the pinnacle of Mexican Architecture. A Pritzker Prize winner, his personal home was declared a UNESCO world heritage site in 2004. We love him for his exceptional use of colour and light in his designs.
Drawn to functionalism, Barragán strove for an "emotional architecture" quoted as declaring "any work of architecture which does not express serenity is a mistake".
Barragán almost exclusively used raw materials such as wood or stone. Matched with dramatic use of light, both natural and artificial; his application of hidden light sources gives his interiors a particularly subtle and almost surreal look.
For more information click here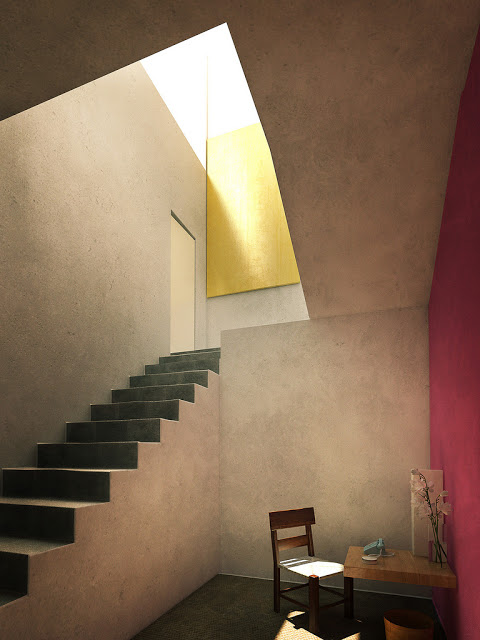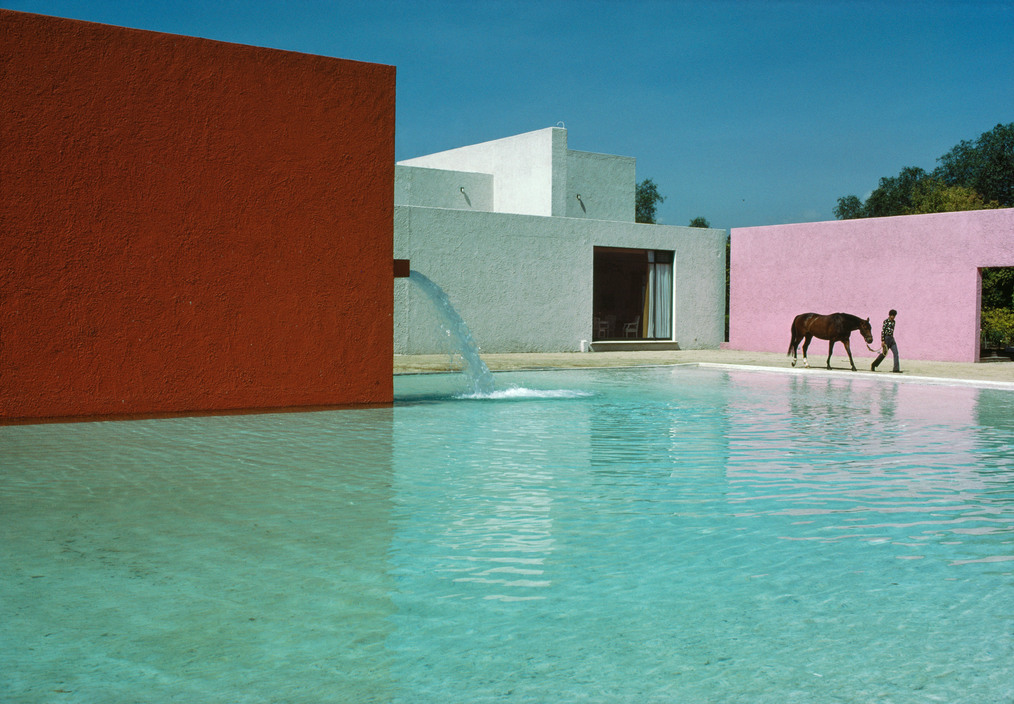 This is an incredibly stunning video shows a dance troupe twist and move through Luis Barragan's Casa Gilardi. "When we began shooting, magic started to happen. Light burst in through the window, and the dancer's bodies started to flow in a way I had not anticipated." Director Andres Arochi.
Want more? Check out this
Ricardo Legoretta (1931 - 2011)
"His spaces are imbued with warm textures and colours, with natural materials like terracotta, wood and textiles, and with refined details displaying indigenous craftsmanship; all delicately balanced between austerity and generosity." - Louise Noelle Gras
A protege of Luis Barragan, Ricardo also employed bright colors, thick masonry walls and sharply incised facades that created dramatic shadow patterns in the bright Mexican sun.
Legorreta was often regarded as playing a part in "rescuing" the Mexican architectural identity, bringing back the "culture of the wall", replacing empty spaces with solid forms and using of color to frame space.
For more info click here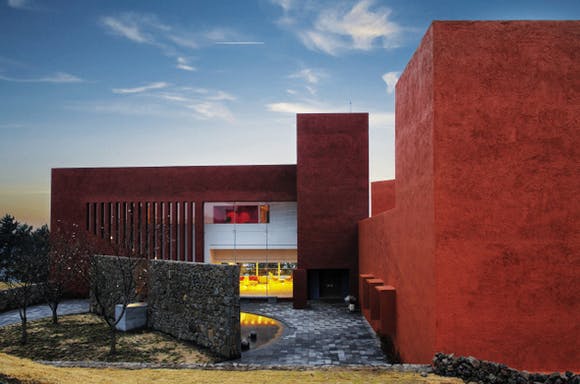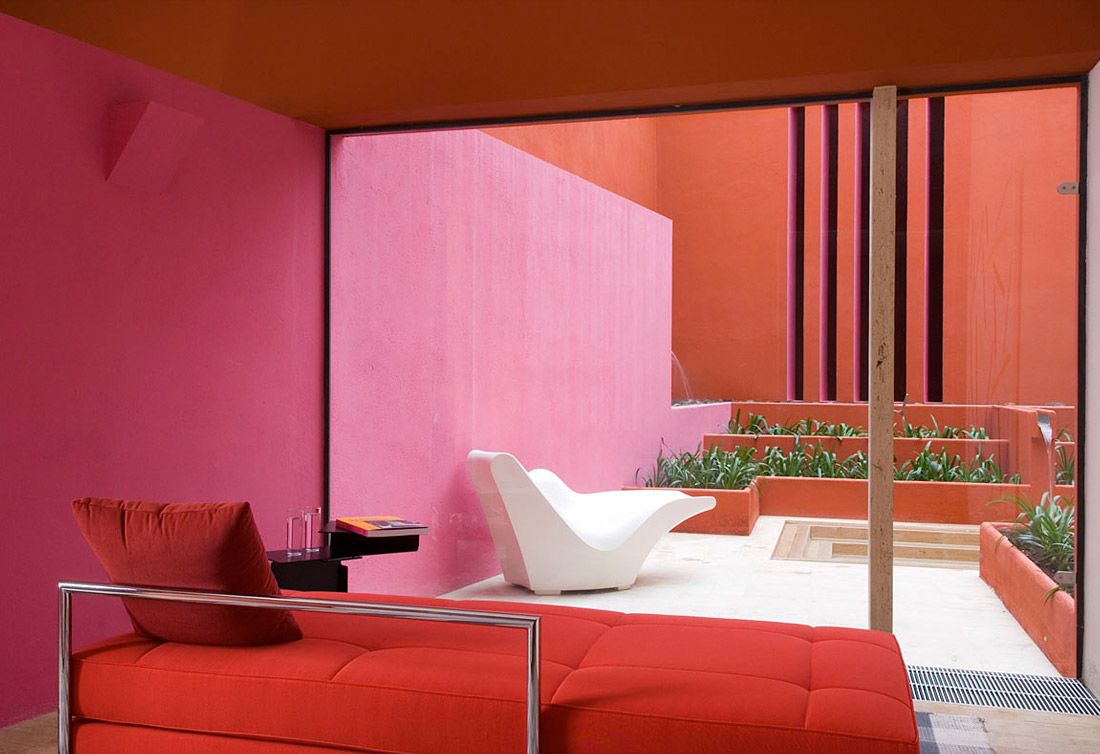 Reyes Rios & Larrain
The Reyes Rios + Larrain Studio of Architecture and Design is located in the north of Mexico in Merida, Yucatan. Founded by architect Salvador Reyes Rios and Josefina Larrain Lagos, their award-winning work has established the standard for colonial remodeling and hacienda restoration in Mexico.
For more info click here
Juan O'Gorman (1905 - 1982)
An architect and artist, O'Gorman was responsible for the creation of Diego Rivera and Frida Kahlo's studio located in Mexico City. Consisting of twin houses connected by a bridge, featuring exposed concrete slabs, bold colours and a cactus fence. Casa Estudio Diego Rivera and Frida Kahlo was "widely considered to be the first functionalist house in Latin America"
Later in life, rejecting Functionalism and inspired by Frank Lloyd Wright, O'Gorman built "The Organic House" combining his love of muralism and architecture. The facade was covered in pre-hispanic figures with a cave-like interior. Unfortunately it was demolished in 1969.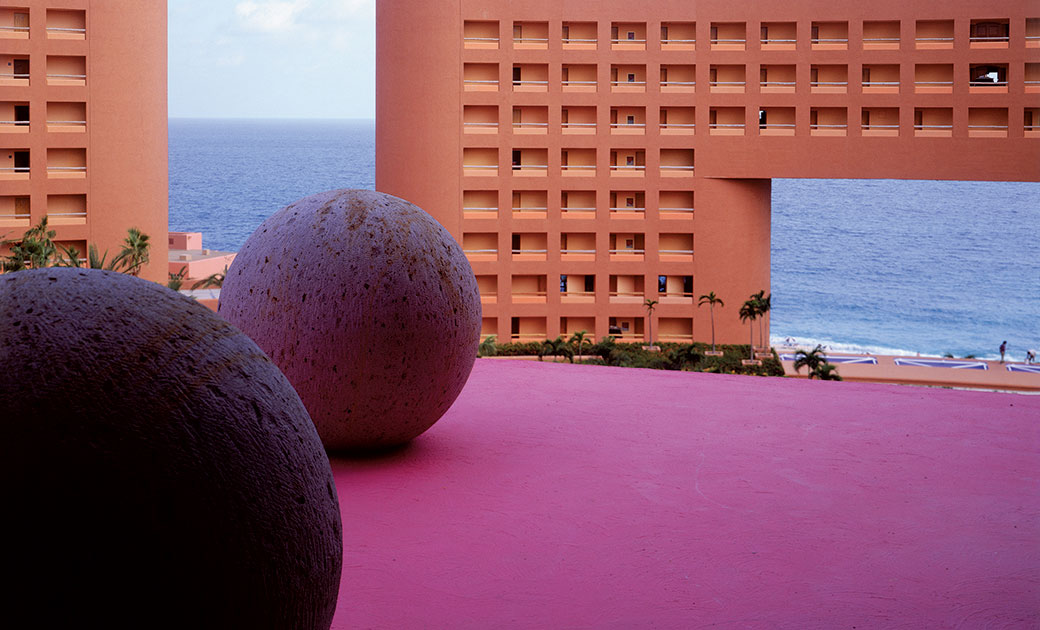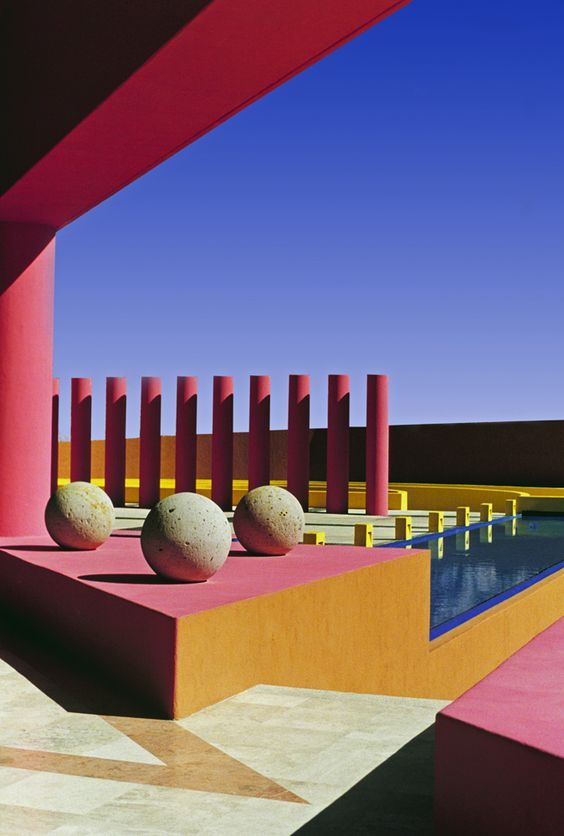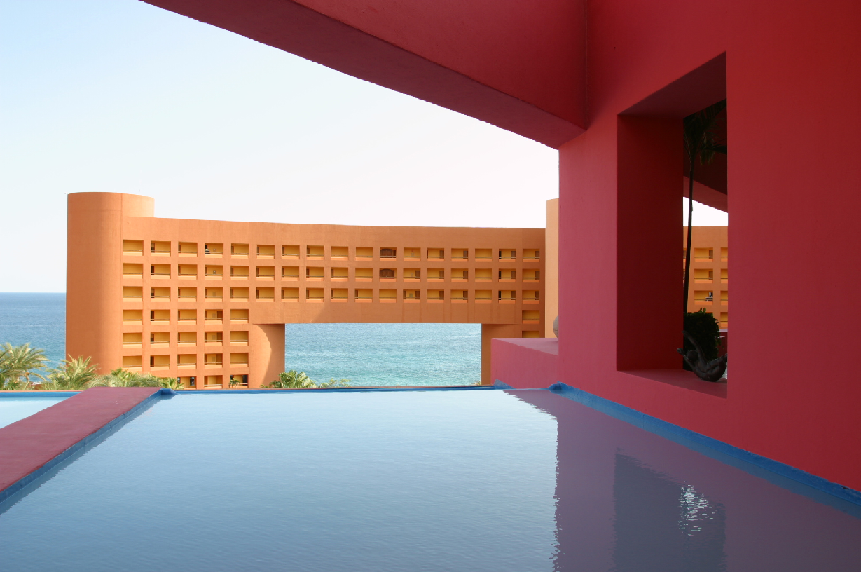 Magui Peredo & Salvador Macías
Magui Peredo and Salvador Macías founders of the award winning Macias Peredo Studio in Guadalajara Mexico embrace the the art of handcrafted that is intrinsic to Mexican culture providing sustainable opportunities for the local artisans. They explain here; "much of the construction activity is still closely linked to manual work. In fact, today craft and hand working are considerably common in the population of Mexico."
Thoughts, comments, ideas? We'd love to hear from you.