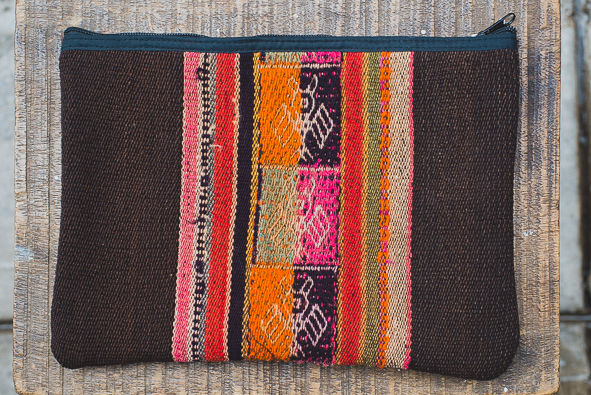 These unique purses are crafted from up-cycled hand woven 'mantas/blankets'. The lovely family who made them for us travel to remote villages with rice and other commodities and exchange them for pre loved textiles.
Featuring a black zipper and black poplin lining. Available in various designs.
Due to the handmade nature of this piece some imperfections may occur and should be viewed as a sign of their uniqueness and charm.
SKU - BA120
SIZE - 21.5CM X 15CM*
* Sizes may vary slightly due to the crafted nature of this piece