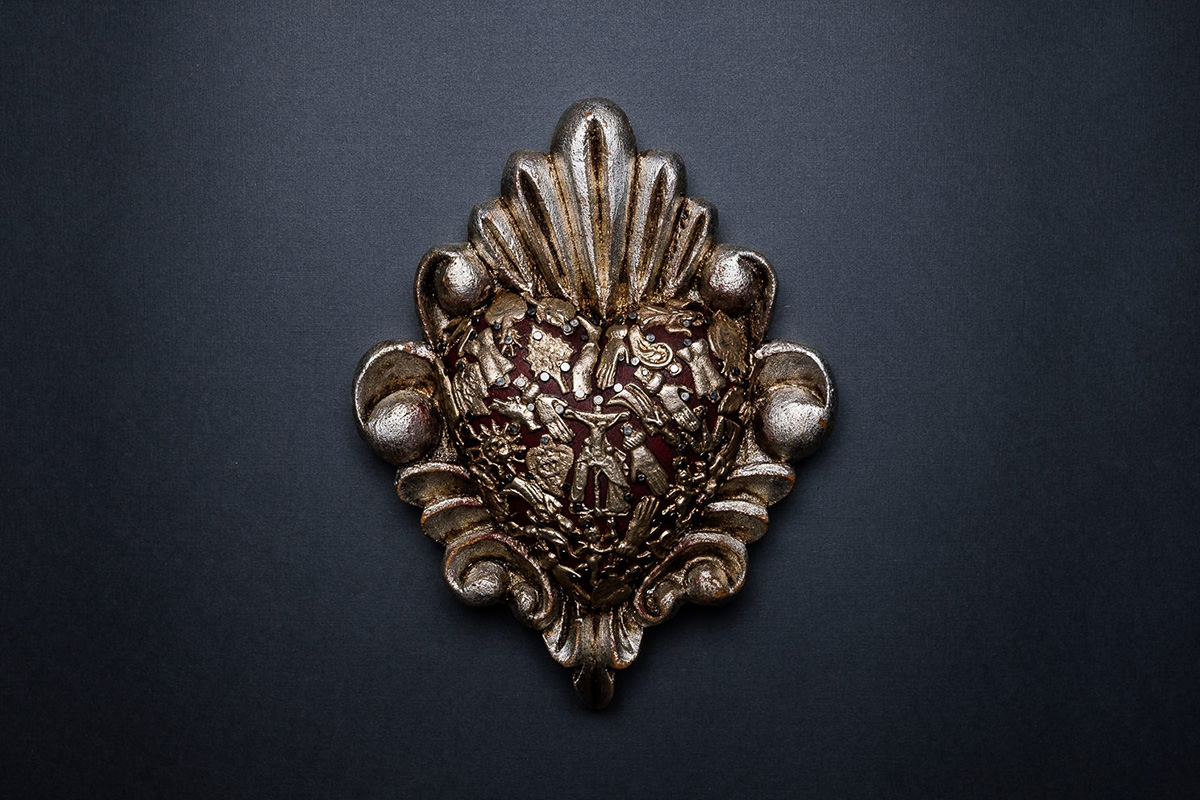 This handcrafted wooden sacred heart with "milagros" - small metal folk charms that provide protection or good luck - so not only a beautiful piece to have in your home but useful too! Finished with gold or silver leaf. To learn more about the meaning of the differents charm click here.
Due to the handmade nature of this piece, some imperfections may occur and should be viewed as a sign of their uniqueness and charm.
SKU - WA007SIL / WA007GOL
SIZE - 23CM x 16CM*
* Sizes may vary slightly due to the handcrafted nature of this piece.